We have introduced a new tool in Online Surveys that will help users who are pre-populating multiple choice or selection list questions using Survey Access Control.
When pre-populating these types of questions, it is important that the values uploaded to your respondent list in the x1-10 columns match the text of the related question's answer options exactly. If Online Surveys cannot match the value you've uploaded to an answer option in the question, the respondent will receive an error when following their unique link.
The new Pre-population validation function on the Survey Access Control page will help users find these inconsistencies before issuing links to their participants.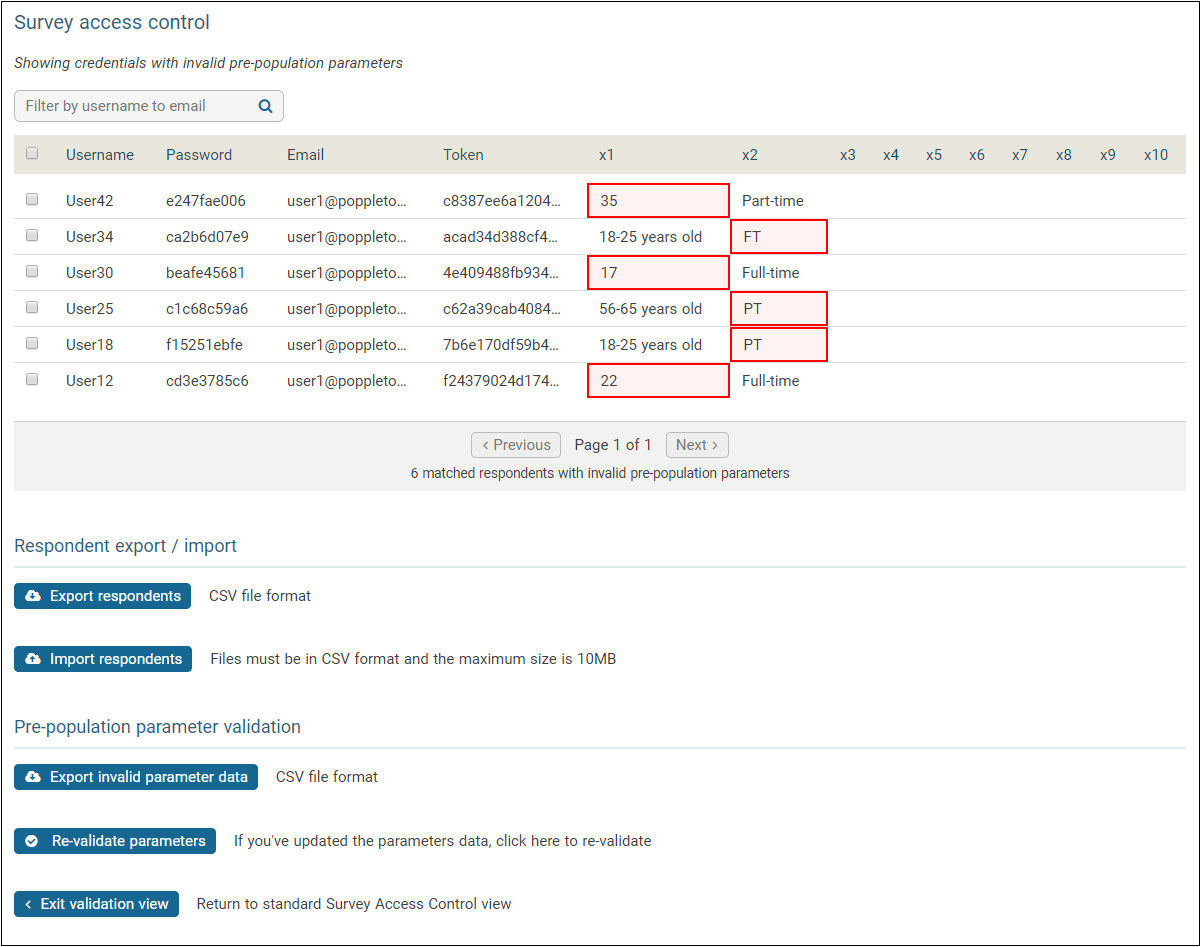 The validation tool will filter the rows in your respondent list to just problematic rows and will highlight invalid values. You can also export a csv file detailing the errors.
For instructions on how to use this new feature, visit our FAQ page How do I validate my pre-population parameters?
To stay up to date with the development were undertaking and to join our community visit our Development page.