We've made some changes to Online Surveys this week. Most of these changes were to better help our support team serve our users, but we have implemented a couple of noticeable changes too:
We're now Online Surveys
You might notice that references to BOS have now been removed from the application. We should now consistently be referring to ourselves as Online Surveys.
One thing to take particular note of is that any system-generated emails (invitations, password resets etc.) will now come from "Jisc online surveys".
You can now change the sender name in survey invitations
Our community of users has fed back that respondents are sometimes confused by exactly who has sent them a survey invitation email. Until now the sender of the email has been labelled 'BOS.'.
Users have asked us if this can be amended in a survey's distribution settings, so that their institution or project name can be used instead, so respondents can easily recognise the source and understand immediately what the email pertains to.
We've listened and have introduced a Sender Name field in the Survey Emails section of the Distribution Settings page.
As a default, the sender name will be set to 'Jisc online surveys.' But you can now drop down this menu and select either the account shortname, your first name, or you can input your own sender name.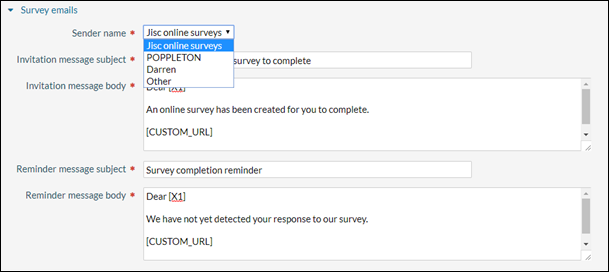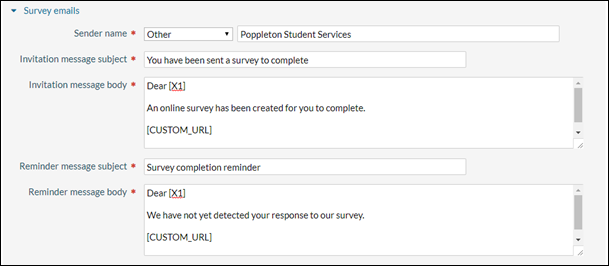 The email will still come from the address no-reply@jisc.ac.uk
Be a part of our community
If you'd like to join our community of users and suggest future enhancements, please sign up here.