We have extended the 'Exclude response' function to enable a user with access to a survey's Analyse tab to delete a response permanently.
To do this, you will need to follow the 'Exclude' process by browsing to the individual record, scrolling down and clicking 'Exclude this response.'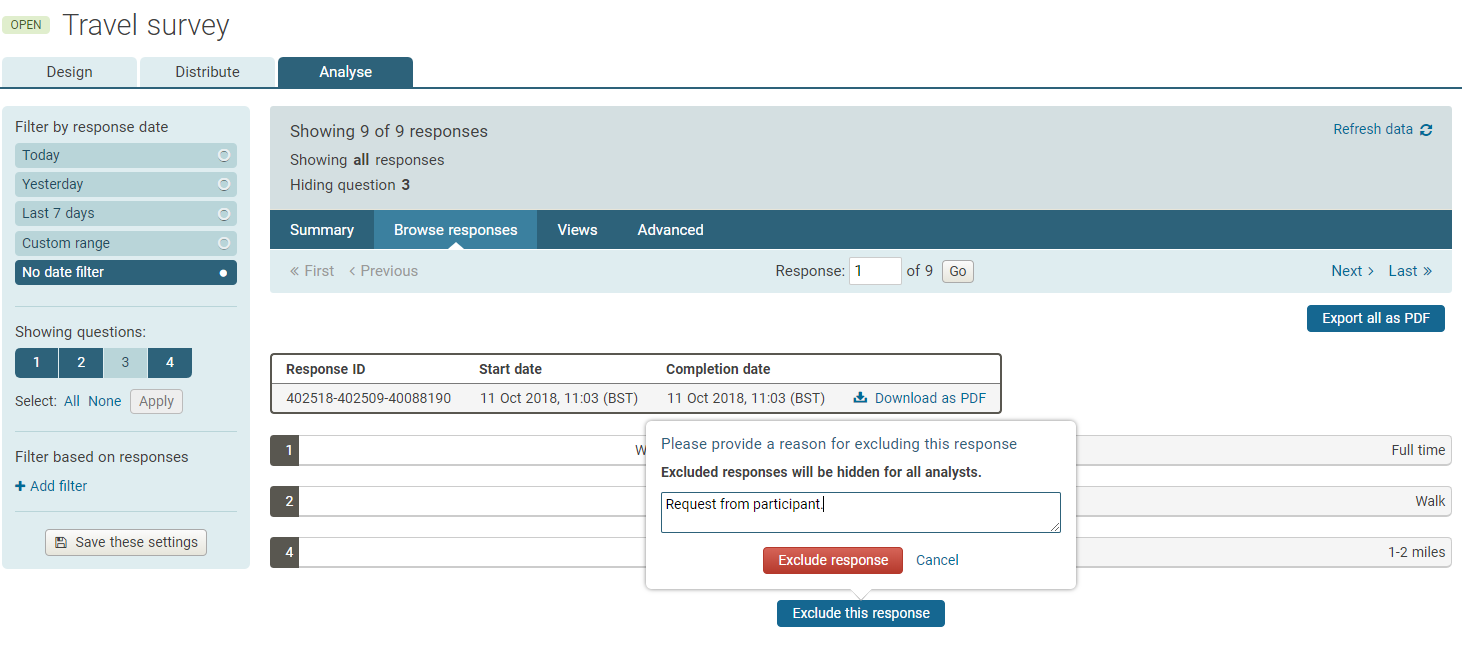 The response will be excluded from your results as usual, but you will now be able to delete the response from the Excluded Responses screen.





A record of deleted responses will be shown on the Exclude Responses page, but the response will be deleted permanently.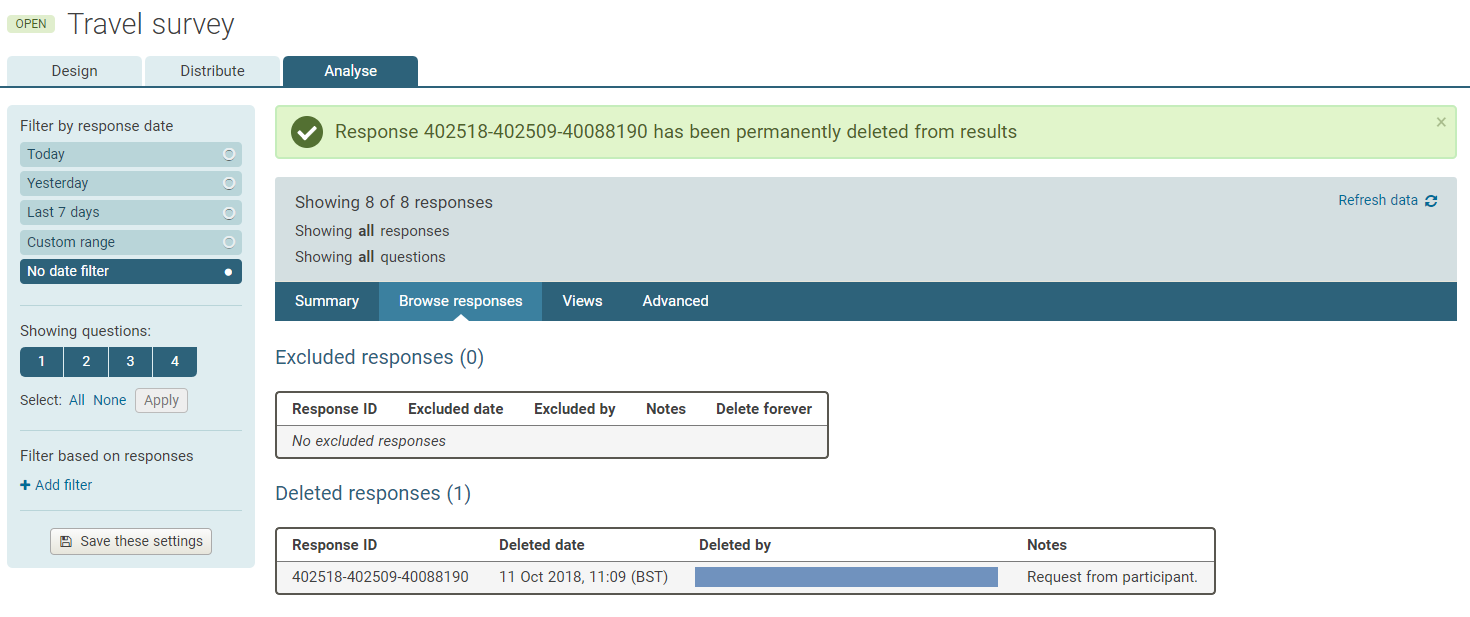 You can access your excluded/deleted responses by going to Advanced > Deleted responses.