Did you know you can customise the appearance of your survey?
You can choose from a range of themes and upload your own logo or background image to make your survey your own.
To access these options go to the Design tab of your survey and click on 

Survey appearance.
Change your survey's theme
You can choose from a range of fixed and fluid templates in dark and light colours.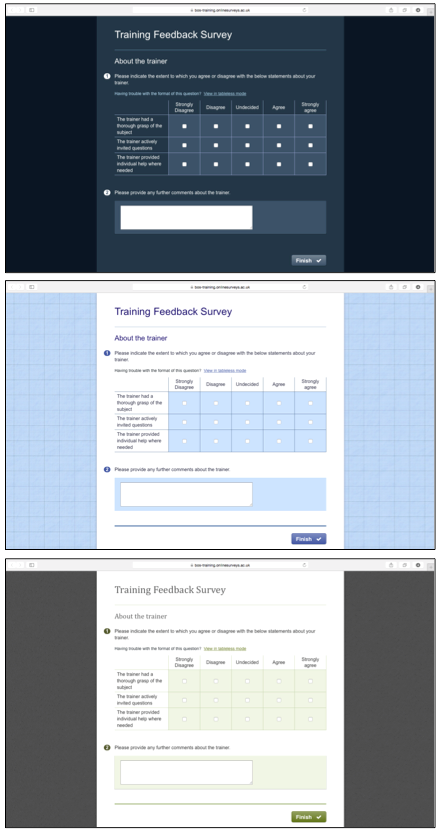 Add a logo to your survey
Your survey will adopt your institution's logo by default, but you can choose to add your own survey-specific logo or have no logo at all.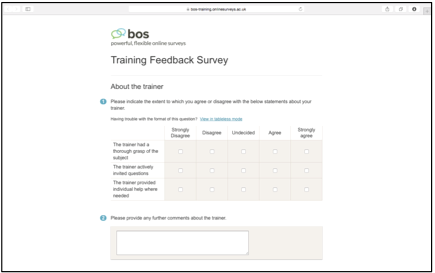 Upload your own background image
Give your survey its own identity or incorporate your institution's branding by uploading your own background image.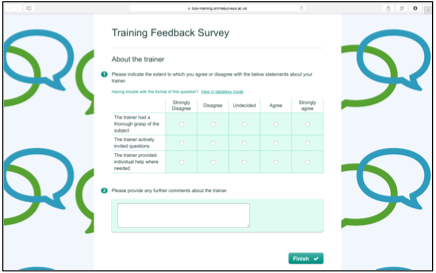 Visit our Customising your survey's appearance help page to learn more.